PR food gifts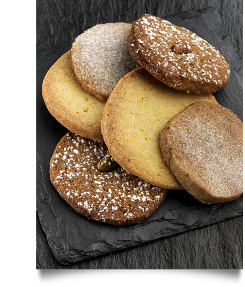 We can create food gifts for press launches and special events.
'We wanted a unique gift of biscuits to give out at the press launch of our client Pukka Herbs' new range of organic teas. Steve immediately understood what we were after. He came back to us with great ideas and created three deliciously scented cookies – cinnamon, ginger and cardomom - to complement the tea flavours. The client was delighted and all the journalists loved the cookies. As a PR I felt Steve delivered exactly what I wanted.'
Charlotte Dormon, CCD PR.

Call us on 020 8549 7514 or 07814 999798 or email us